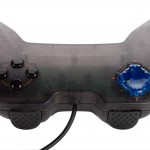 Today marks the close of the Electronic Entertainment Expo, or
E3
, a mammoth annual conference in which the world's best and brightest tech companies show off the latest in video game technology.
This year's E3 was one of the most-anticipated yet, as 2 of 3 gaming giants Microsoft Corp. (Nasdaq:
MSFT
) and Sony Corp. (NYSE ADR:
SNE
) each unveiled their new gaming consoles.
Giant #3 Nintendo Co. Ltd. (NYSE ADR:
NTDOY
) opted to sit this one out, having just released its newest console, the Wii U, late last year.
I've been using my *ahem* embarrassingly extensive nerd powers to troll forums and get an idea of how Microsoft's Xbox One and Sony's PS4 stack up in the eyes of the gaming community.