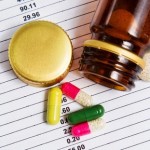 Good news for micro-cap Chelsea Therapeutics International Ltd. (Nasdaq: CHTP) - and its investors. The company's drug to treat a rare type of low blood pressure has received accelerated U.S. Food and Drug Administration approval.
The welcome news came Monday after the close. Nearly 14 million shares changed hands during Monday's regular trading session as investors awaited approval news.
Shares of the Charlotte, N.C.-based company were halted after-hours as the decision loomed. When the stock resumed trading, shares surged 37%, or $1.87, to $6.79.