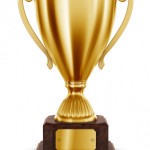 There's a worldwide race heating up to supply the world with liquefied natural gas (LNG) and right now the U.S. lags far behind.
But that's about to change, with the U.S. expected to go from 0% of global LNG exports today to 9%-12% as early as 2020.
Investors should get ready because certain natural gas stocks will surge along with the exports.
So far, only Cheniere Energy Inc. (NYSE: LNG) is allowed to export LNG out of the U.S. to both free trade and non-free trade agreement (FTA) countries- it hopes to begin exporting in 2015.
And Cheniere's stock has been on a tear since earning that approval.
When the DOE announced the approval of LNG exports from Sabine Pass on May 20, 2011, Cheniere was trading at $7.69. The stock soared over 30% that day, finishing at $10.04, and today trades nearly 301% higher at $30.82.
Now, investors have another chance to profit from an LNG company.
Once again the catalyst will be approval from the DOE to export LNG to non-FTA countries.
And a non-FTA permit is the key with LNG exports.