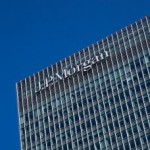 Let's address two tragedies today.
The first is how Jamie Dimon & Co. and all the guilty big banks get away with murder.
The second is something I want to share with you because 50 years ago today, President John Fitzgerald Kennedy was assassinated. It isn't a conspiracy theory about who did it, but a likely theory about what happened and the conspiracy to cover that up.