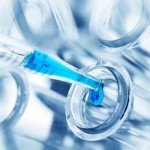 There's no sugarcoating it: Biotech stocks have had a rough run in the past month.
But when other investors are running for the hills, Money Morning experts are finding profit plays. With biotech stocks trading lower, there are excellent buy-in opportunities on valuable biotech companies.
Orphan drugs offer some of the best profit plays in biotech as the have extremely lucrative markets cornered.