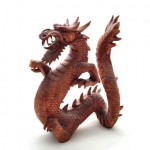 It's been the lament of everyone for years now: Cheap Chinese labor is killing the job market.
With lower wages and lax regulation, the giant sucking sound we heard was manufacturing jobs headed from Sheboygan to Shenzhen.
But now China's new found riches are starting to turn in on themselves in the form of much higher wages.
In fact, The Wall Street Journal has found that over the past decade - while no one was watching - manufacturing wages in China have gone up - conservatively - by 20% annually.
And as those workers pocket ever-fatter paychecks, they're demanding more in the way of decent working conditions and better hours. And that costs money.
It's not that much different than what happened in the United States in the early 20th century. It's just that China is doing it much faster.