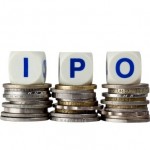 The IPO market has had a strong first half in 2013, in some cases delivering double-digit gains for those who have ventured into IPO investing.
As the stock market has staged an impressive rally, investor demand to get into the IPO market is returning to pre- credit-crisis levels. The second quarter was actually the most active three-month period for IPOs in six years.
So far in 2013, we have seen 92 deals. The average gain for initial buyers is around 20%.
The pace seems to be picking up, as the first quarter saw 31 deals raise about $7.6 billion, and the second quarter had 61 offerings raise more than $13 billion.
Financial firms, including real estate investment trusts (REITs), have been the most active industry, with 35 offerings. Healthcare companies are right behind, closing in on 34 deals so far this year.
Some analysts think we could see more than 200 deals by the end of the year.
That means more opportunity for IPO investing for double-digit gains...here's where to look.