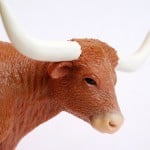 What's driving the stock market - the Fed or company fundamentals?
The answer, of course, depends whom you ask.
Has most or all of the growth in the market over the past few years been due to the Fed's massive QE easy money stimulus?
Or is it fundamentals like earnings per share and the price/earnings ratio?
We asked three experts to weigh in: Money Morning Chief Investment Strategist Keith Fitz-Gerald, Money Morning Capital Wave Strategist Shah Gilani and Brian Wesbury, the chief economist at First Trust Advisors.
Here's their take.