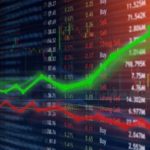 Greenland is a treasure trove of rare earth metals.
For millennia nearly all of this massive island was buried more than a mile deep in glacial ice, making its rich mineral resources almost impossible to extract.
But in recent years, Greenland's ice has started to retreat, with summer melts becoming more extensive each year.
That has made Greenland's rare earth metals (as well as a variety of more conventional elements, such as iron, nickel and gold) much more accessible -- and mining for them far more economically feasible, particularly in its southern tip.
"This is huge; we could be mining this for the next 100 years," Eric Sondergaard, a geologist with the Australian-owned company Greenland Minerals and Energy,
told The New York Times
. Greenland Minerals and Energy (OTC:
GDLNF
) controls the vast Kvanefjeld project, estimated to hold 10.5 million tons of rare earth ore.