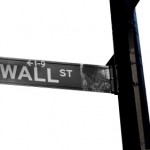 While they may have perfected the trading strategies that use retail investors as patsies to enhance their profits, Wall Street titans like Goldman Sachs Group Inc. (NYSE: GS) and JPMorgan Chase & Co. (NYSE: JPM) didn't invent them - that honor goes to a man named Richard D. Wyckoff.
You may not have heard of Wyckoff because he died in 1934. But the book he published in 1931, "The Richard Wyckoff Method of Trading and Investing in Stocks - A Course of Instruction in Stock Market Science and Technique," became the blueprint for Wall Street's big investment banks shortly afterward, and remains so to this day.
A stock runner at age 15 (that was in 1888), Wyckoff opened his own brokerage when he was just 25. He studied the habits of the most successful traders of the day - Jay Gould, J.P. Morgan, Andrew Carnegie - with the goal of synthesizing what he learned into a comprehensive market strategy.
Wyckoff first set out his ideas in a popular 1920s newsletter, "The Magazine of Wall Street," eventually publishing them in book form.
Wall Street traders eagerly adopted Wyckoff's strategies, which emphasized technical analysis but also outlined how big players could exploit less sophisticated investors to earn huge profits.
It's been a popular Wall Street game for over 80 years.
"The truth is that Wall Street has stacked the deck against you," said Shah Gilani, Money Morning Capital Wave Strategist and editor of the Wall Street Insights and Indictments newsletter. "That's why you need to understand how the game is played. Otherwise, you'll end up a Wall Street patsy."