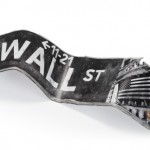 When President Barack Obama nominated Mary Jo White to be the next head of the SEC, he said he wanted someone who would be tough on Wall Street, but her past ties to many of the big banks will make that difficult, if not impossible.
President Obama nominated White to be the next chairwoman of the Securities and Exchange Commission Thursday, emphasizing her storied background as a New York prosecutor in the 1990s.
"She helped prosecute white-collar criminals and money launderers," the president said. "In the early 1990s, she brought down John Gotti, the head of the Gambino crime syndicate. You don't want to mess with Mary Jo."
Getting less attention from President Obama was how White has spent the most recent decade - as a defense attorney for Debevoise & Plimpton LLP. There, she hasn't been going after Wall Street's transgressors - she's been defending them.
Her former clients include former Bank of America (NYSE: BAC) CEO Ken Lewis, who was involved in a civil fraud suit over his company's acquisition of Merrill Lynch.
White has also defended JPMorgan Chase (NYSE: JPM) in several cases related to the 2008 financial crisis and News Corp. (Nasdaq: NWS) in its phone-hacking scandal.
White was a member of the legal team that helped Goldman Sachs (NYSE: GS) board member Rajat Gupta fight insider trading charges and has done work for Morgan Stanley (NYSE: MS).
"[She's been] Wall Street's protector-in-chief," former SEC investigator Gary Aguirre told The Wall Street Journal.