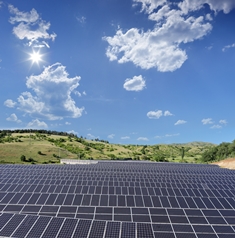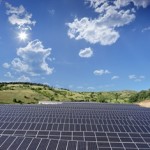 Shares of First Solar Inc. (Nasdaq: FSLR) are up more than 17% today (Wednesday) after the company released its guidance figures for 2014, 2015, and 2016 at its annual "Analyst Day" meeting.
First Solar expects full-year revenue in 2014 between $3.7 billion and $4 billion, and earnings per share (EPS) between $2.20 and $2.60. This time last year, the company had projected EPS between $2.50 and $4 for 2014.
For 2015, the company expects revenue between $3.8 billion and $4.3 billion, which is on the low end of analysts' estimates of $4.24 billion. FSLR projects 2015 EPS between $4.50 and $4.60, which is above the consensus estimate of $3.82.