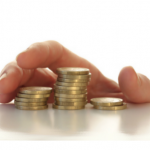 Companies flush with cash are increasingly engaging in stock buybacks - taking money and buying back some of their own shares.
During the 18-month period from April 2011-October 2012, companies in the S&P 500 bought back a net 8 billion shares. At the end of 2012's third quarter, there were about 300 billion shares outstanding for S&P 500 companies, the lowest quarter-end total since the middle of 2009.
Some investors see stock buybacks as a good thing: The company has extra money and thinks its stock is at a bargain price. Companies often describe stock buybacks as good investments in sound businesses.
But in reality, stock buybacks can actually hurt shareholders in the long run.
"Behind the wondrous façade, stock buybacks are just a means for management to enrich themselves," said Money Morning Global Investing Strategist Martin Hutchinson. "The truth is buybacks are positively damaging to the interests of ordinary shareholders."