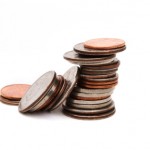 Barron's recently published its annual list of the 500 top U.S. and Canadian companies based on sales growth, cash flow, and return on investment, delivering juicy choices for investors on the hunt for stocks to buy.
Apple Inc. (Nasdaq: AAPL) took the top spot, with Wesco International (NYSE: WCC) snagging second. Western Digital Corp (Nasdaq: WDC) grabbed No. 3. and DaVita HealthCare Partners Inc. (NYSE: DVA) was No. 4. C.H. Robinson Worldwide Inc. (Nasdaq: CHRW) rounded out the top five.
Landing a spot on the coveted roster is indeed an accomplishment. But it hasn't always been a reliable judge of how a company's shares will perform in the future.
So, for the second consecutive year, Barron's teamed with financial data and software company FactSet Research Systems Inc. to find the cheapest stocks among its 500 list. FactSet used price/earnings ratios based on earnings estimates for each company's current fiscal year.
Last year's "cheap" list of 30, tracked for a year, averaged a 42% return over the period ended April 26. That's nearly triple the 15.6% gain over the same period for the Standard & Poor's 500 Index.
A trio of energy refiners, all posting triple-digits returns, led the group to lofty gains: Tesoro Corp. (NYSE: TSO); Alon USA Energy Inc. (NYSE: ALJ); and Marathon Petroleum Corp. (NYSE: MPC).
Just two stocks, Hewlett-Packard Co. (NYSE: HPQ) and Exelis Inc. (NYSE: XLS), fell.
This year's bargains are a mixed lot. Here's a closer look at the lowest priced stocks to buy among the Barron's 500.