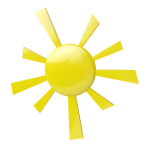 The majority of investors, when considering
stocks to buy
, have given up on solar companies.
That's mostly due to a two-year beatdown of the sector and plenty of bad publicity from the
demise of federally subsidized Solyndra
.
But while the sector continues to suffer - more solar companies will likely go under in 2013 - a choice few are positioned to benefit from a rebound that will start this year.
One sure sign of better days ahead is that the sector has recently attracted interest from one of the world's most respected investors, Warren Buffett.
Just within the past month MidAmerican Energy Holdings Co., a subsidiary of Buffett's Berkshire Hathaway Inc. (NYSE:
BRK.A
,
BRK.B
), announced a deal to pay SunPower Corp. (Nasdaq:
SPWR
) between $2 billion and $2.5 billion for two California solar projects.
That followed MidAmerican's purchase of a 49% stake in an Arizona solar plant jointly owned by NRG Energy Inc. (NYSE:
NRG
) and First Solar Inc. (Nasdaq:
FSLR
), as well as the $2 billion purchase of a planned solar farm in San Luis Obispo, CA, also from First Solar.
Here's why Buffett has taken an interest.