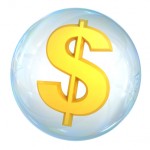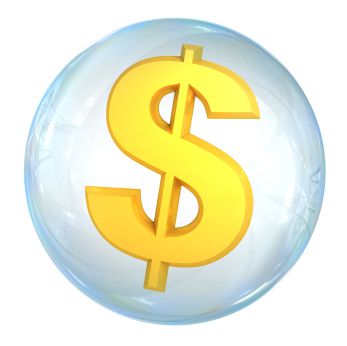 Student debt in the United States has already surpassed the country's auto loans and consumer credit card debt. A student loan bubble looms on America's horizon, and promises dark times should it ever burst.
And earlier this month, the student loan problem worsened.
Federally subsidized Stafford loan interest rates doubled from 3.4% to 6.8% after Congress missed the July 1st 2013 deadline, and instead recessed for the Independence Day holiday.
The failure sparked frustration amongst student advocates nationwide.
However, Congress is able to retroactively "fix" the damage done by the soaring rate increase - that is, if Democrats and Republicans can come to an agreement on the matter.
So far, no dice: an emerging bipartisan Senate deal hit a stumbling block last week.
Even though the House was able to pass its own plan in May, the Senate is still at an impasse.
Democratic senators are avoiding the prospect of trying to "balance the budget on the backs of students."
On the other hand, Republican senators want a plan that doesn't risk adding huge sums to the deficit.
Here's what we've got so far:
The tentative deal ties Stafford loan interest rates with rates on the 10-year U.S. Treasury note.
Additionally, there would be a capped interest rate of 8.25% for undergraduates and 9.25% for all other loans.
Republicans would get a link between the financial markets and borrowing terms through this proposal.
Democrats would get a guarantee that interest rates would not reach 10%, their proverbial line in the sand.
To continue reading, please click here...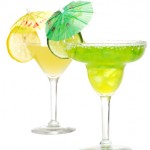 Today (Monday) federally subsidized Stafford student loan interest rates doubled from 3.4% to 6.8% after Congress failed to reach that would've maintained lower rates by the July 1st deadline.
Monday also marks the beginning of the Independence Day congressional recess, sparking outrage among student advocates as Congress goes on recess without resolving this important issue.
Congress could retroactively "fix" the damage done by the soaring rate increase, but so far no deal is in sight.
The House has already passed a student loan proposal, but the Senate remains divided.
Particularly, Senate Democrats are divided amongst themselves over two different plans, and cannot yet present a strong front on the issue.
Sens. Kay Hagan (D-NC) and Jack Reed (D-RI) have a plan that would extend the 3.4% rate for another year, while also retroactively reducing the rate.
But a bipartisan group of Senators has a different, more long-term solution. They want to permanently tie student loan interest rates to the 10-year Treasury note borrowing rate.
To continue reading, please click here...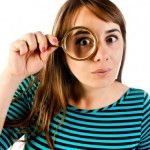 I know a lot of you out there don't have sympathy for student loan debtors who complain about their debt.
You see it as a matter of personal responsibility - they chose to sign a contract and so should suck it up and uphold their end of the deal.
Money Morning's Capital Wave Strategist Shah Gilani says it best, though:
"You're not wrong. But there are other forces exerting outside influence on the inner intentions of a lot of 'students' susceptible to being sold a bill of goods. Sometimes we're stupid for being conned, and sometimes the con is just so cleverly concealed."
Think of all the branding, marketing, and pressure swirling around the heads of these young folks.
And many don't have parents or educators taking the time to sit down and weigh the options with them.
If I haven't conjured any sympathy out of you yet, a report recently issued by the National Consumer Law Center identifies a new abuse of student loan debtors:
They are being deceived into paying up to $1,600 in initial fees, and monthly fees as high as $50, to private "debt relief firms" for help that they could otherwise get for free.
To continue reading, please click here...