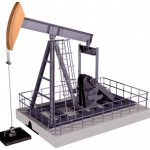 The shale gas revolution in the United States just keeps getting better - especially if you know the best energy stocks to buy now.
This past spring the research group Potential Gas Committee raised its estimate of potential recoverable U.S. natural gas reserves significantly.
The group increased its 2010 estimate by 25.6% to 2,384 trillion cubic feet of gas. That is double the estimate of just 10 years ago.