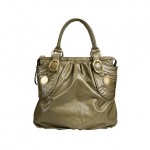 CNBC stock picker Jim Cramer calls it a "Great Gatsby market," the growing divide between the rich and the rest of us.
And you can profit from it - by buying stocks of retailers that cater to the rich.
That's because these luxury retailers don't feel the pinch of economic hardships among their rich customer base nearly as much as lower-end retailers do.
Cramer says the rich can afford to buy expensive items, while much of the rest of the population struggles to get by and has less discretionary income now, partly because of the recent increase in the payroll tax and soaring gas prices.
"This is a Great Gatsby market; the rich are not like us," Cramer says.
Even if the stock market slows this year, analysts don't expect that to reduce spending among shoppers at high-end retail stores.