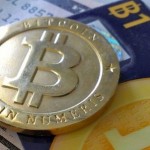 Just a few kind words from a handful of federal officials about the positive aspects of the Bitcoin market Monday afternoon were all it took to send the digital currency rocketing from $675 to $900 in a matter of hours.
While Bitcoin prices settled back down into the $600s by Tuesday morning, the significance of the Bitcoin market's reaction should not be dismissed.
What was said at Monday's Congressional hearing before the Senate Homeland Security and Government Affairs Committee marked a turning point in how the U.S. government views Bitcoin.