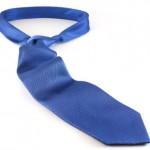 Friday's jobs report from the U.S. Bureau of Labor Statistics is a mixed bag.
The report had some positive news, as the unemployment rate fell to 7.7%, the lowest rate since December 2008.
While the preliminary numbers for February show that 236,000 new jobs were created, exceeding analyst estimates by a wide margin, the figure for January was revised down from 157,000 to 119,000. However, the December number was revised up from 196,000 to 219,000. So for the three months of December 2012-February 2013, the economy has added a total of 574,000 jobs, well above expectations.
But despite the increase in the number of jobs, the main reason for the decline in the unemployment rate is that fewer people are participating in the labor market.
The participation rate fell by 0.1 percentage points to 63.5% in February as 130,000 people dropped out of the labor force. The employment-population ratio remained flat at 58.6%.