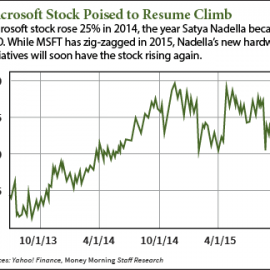 The 2016 Q1 Microsoft earnings, due out after the market close today, are likely to build on the momentum from the last quarter.
But the Q1 Microsoft earnings will contain only a glimmer of the catalysts destined to drive Microsoft stock higher over the next two years.
You see, Microsoft Corp. (Nasdaq: MSFT) has a new strategy.