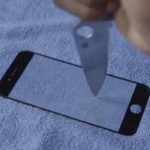 Any previous estimates of iPhone 6 sales need to be tossed out.
Evidence that Apple Inc.'s (Nasdaq: AAPL) next-generation smartphone will include a virtually unbreakable sapphire screen will push sales far beyond earlier expectations, which means that Apple stock at below $100 is significantly undervalued.
Apple clearly thinks it has a winner on its hands - it's ordering some 30% more units of the iPhone 6 units than it did the iPhone 5s last year.