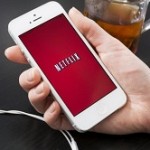 Apple buying Netflix would give the tech giant something it's been lacking lately - but absolutely must have to keep investors happy.
While an Apple-Netflix deal would not be cheap, it would pay off for Apple in the long run.
An Apple acquisition of Netflix would address the root cause of why investors have dropped Apple stock more than 20% since November.