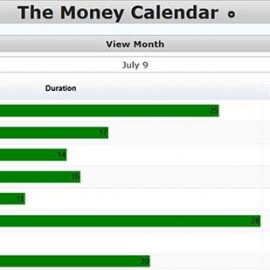 There's no doubt that Apple Inc. (Nasdaq: AAPL) is a fantastic long-term hold. Its growth prospects are excellent, and it will hit $200 a share on its way to being the world's first trillion-dollar company.
That will be great for shareholders when it happens, but it's going to take more than a year to hit those milestones.
But I'm going to show you an easy-to-make trade that made my Money Calendar Alert Members as much as 175% in the 11 days it took shareholders to book just 2.46%.