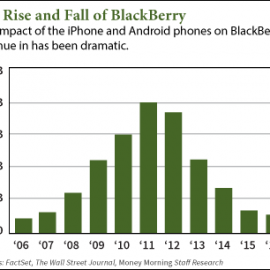 For BBRY stock, the market reaction to today's (Tuesday) missed earnings was a familiar one.
The once high-flying BlackBerry Ltd. (Nasdaq: BBRY) stock slumped about 4% to below $9 a share. In its heyday BlackBerry stock traded at over $100 a share.
Now CEO John Chen is trying to rebuild BlackBerry by focusing on its software business.