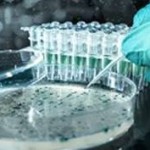 On Jan. 7, 2015, CytRX Corp. announced positive results from a study of its experimental brain cancer drug, aldoxorubicin, and the company's stock immediately jumped 15.8%. Then, over the next four months, it nearly doubled.
Over the months since June 2013, when Clovis Oncology released positive trial data for both a lung cancer and a lymphoma drug, CLVS share value has soared 255%.
And just last summer, when Puma Biotechnology released positive results from a clinical trial of its breast cancer drug, neratanib, PBYI shares jumped 300% in a single session.
It's clear that investors can do very well with the right cancer drug.
But there, of course, is the rub: Finding the right cancer drug is not so easy.