Your Advisors
Ernie Tremblay
- Money Morning - Only the News You Can Profit From.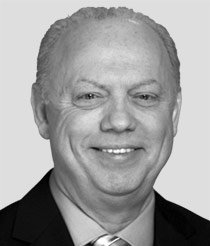 Ernie Tremblay
Once singled out as the "most winning" stock-picker in the investment newsletter industry, Ernie Tremblay has more than 25 years of experience in following and analyzing the latest developments in health, medicine, and related technologies.
As a health editor and writer, he has contributed to more than 100 publications on topics like diabetes, Alzheimer's disease, arthritis, dermatology, and groundbreaking medical therapies, for top publishers such as Prentice Hall, Harper Collins, and others. Over the decades, Ernie has gained "insider" access to some of the world's top medical professionals, including Nobel-caliber doctors like Yale's Karel Liem, Columbia's George Gaylord Simpson, and Harvard's William S. Beck.
Ernie understands the FDA approval process, as well as the "hard science" behind new, experimental drugs and the market demand for them - and has a comprehensive grasp of the complex dynamics that determine whether a new drug will be a breakthrough winner, or just another casualty of the FDA approval process.
He puts that knowledge to work for members of his Biotech Insider Alert service, using a proprietary Three-Phase System that identifies the next "blockbuster" drugs and determines whether upcoming regulatory events will make a stock rocket skyward or plunge in the opposite direction . As a consulting editor for Money Map Press since 2012, Ernie's service has given readers opportunities to land substantial gains - including one bioscience stock that generated triple-digit gains four times in eight months.
Read, Watch & Share Ernie
Click here to read more stories