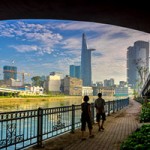 Best ETFs to Own for 2015: Each week our experts dish out the latest profit plays and asset-protection moves for our Money Morning Members - all for free.
Today we want to do something. Rather than provide a roundup of last week's stock picks, we're going to focus on 10 exchange-traded funds (ETFs) our experts like right now.
They are among the best low-cost ways for you to profit from next year's top trends.
"The great thing about ETFs is that you get a lot of potential upside while also greatly diversifying away your risk," Money Morning Defense & Tech Specialist Michael A. Robinson, a 30-year tech market veteran, said Dec. 11.