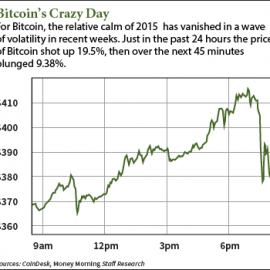 After taking most of 2015 off, Bitcoin price volatility has stormed back.
According to the CoinDesk Bitcoin Price Index, the last day of trading has seen a low of $355.81 and a high of $416.62 - a Bitcoin price level last seen nearly a year ago.
Just 45 minutes after hitting that high, the price of Bitcoin had fallen $39, a 9.38% drop.