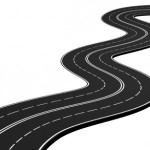 From the Editor: Michael A. Robinson's research always gives our readers a chance to make a lot of money. Santarus, Inc. is up 125% in less than a year. LIN TV Corp. climbed 102% in just three months. And the company he's recommending later today is expected to grow even faster (and much bigger). So before the details hit your inbox, here's Michael's secret... and why he does all of this in the first place.
One disturbing statistic says it all...
It appeared on Page 1 of The Wall Street Journal back on March 19, less than 24 hours away from the first day of spring, the season of hope...
Fifty-seven percent (57%) of U.S. workers have less than $25,000 in savings.
It's a troubling fact.
And to me, it's just nuts...
After all, America isn't just the land of opportunity and democratic freedoms. It's the single-greatest wealth machine in the history of the human race.
So why are so many Americans struggling right now?
Well, there's no doubt the Great Recession of 2008 cut a swath through a lot of people's savings. Millions lost their jobs and had to rob from their savings just to make ends meet. I sincerely hope that didn't happen to you.
But here's the truth...
Anyone can learn how to build wealth. Anyone can turn $25,000 into $250,000. I'm going to show you how today.