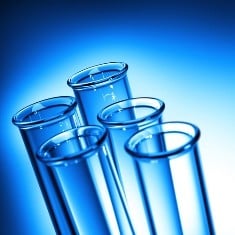 Editor's Note: We're sharing this Private Briefing with you because it contains a pick that's put Bill's readers up as much as 444% since he first recommended the stock...
Shares of blood-cancer drugmaker Pharmacyclics Inc. rocketed as much as 22% last Tuesday after the company exhilarated investors by forecasting that sales of its key drug would double this year.
We weren't surprised by this, of course.
But even more important was that Private Briefing readers weren't, either.
In a Private Briefing report back in early December, we said the Pharmacyclics blood-cancer drug Imbruvica (ibrutinib) was well on its way to becoming the blockbuster we predicted when we first recommended shares of the Sunnyvale, Calif.-based biotech back in April 2012.
That "call" was right on target.
Late last Monday, after the close of trading, Pharmacyclics said net-product revenue for Imbruvica for full-year 2014 would come in at $492 million. That would include sales of about $185 million in the fourth quarter alone - a hefty "sequential" (quarter-to-quarter) jump of 31%.
But here's the real stunner: For 2015, the company is looking at sales to more than double and reach $1 billion.
For those who want the actual numbers, that's a gain of 103%.
Imbruvica, you see, is shaping up to be the very blockbuster we told you it would be.
And that bodes well for Pharmacyclics shares.