Your Advisors
William Patalon III
- Money Morning - Only the News You Can Profit From.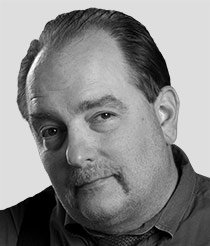 William Patalon III
William (Bill) Patalon III is the Executive Editor and Senior Research Analyst for Money Morning at Money Map Press. Before he moved into the investment-research business in December 2005, Bill spent 22 years as a journalist, most of it covering financial news as a reporter, columnist, and editor that included stints with Gannett Co. Inc., and The Baltimore Sun.
Bill has covered finance and investing, economics, manufacturing, the defense sector, biotechnology, and telecommunications. The companies he's covered include Eastman Kodak, Xerox, Harley-Davidson, Caterpillar, Westinghouse Electric, Verizon, MedImmune, and Black & Decker.
His most-memorable interviews include: former President Richard M. Nixon, General Electric CEO John F. "Jack" Welch, Forbes magazine publisher and former Presidential candidate Steve Forbes, and business-turnaround specialist and helicopter-industry pioneer Stanley Hiller Jr.
It was Bill's work covering Eastman Kodak Co., during the last half of the 1990s that solidified his reputation as one of the nation's top analytical business journalists. With his award-winning reports on Kodak's competitive travails, he consistently scooped his competitors in the national business media. His chronicles of Kodak's turnaround efforts took him to China, Japan, Silicon Valley, New York, Washington, D.C., and even Hollywood.
His work has appeared in Kiplinger's personal finance magazine, USA Today, and The South China Morning Post, among other publications. A winner of approximately two-dozen journalism awards – including top honors from The Associated Press and the prestigious Society of American Business Editors and Writers (SABEW). Patalon is also the co-author of the Prentice Hall book, "Contrarian Investing: How to Buy and Sell When Others Won't and Make Money Doing It." Before taking over Money Morning, he served as the editor of The Rebound Report, an investment newsletter focusing on turnaround stocks.
Bill has a BA in Print Journalism from Penn State University, and an MBA in finance from the Rochester Institute of Technology.
Read, Watch & Share William
William'S LATEST HEADLINES
Click here to read more stories