Chinese Investments
Article Index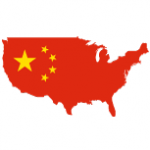 By Diane Alter, Contributing Writer, Money Morning
There's a new wave of investment occurring across the United States - and the "who" behind it makes this a very interesting story...
Faced with an economic slowdown at home, Chinese companies are pouring money into U.S. businesses at a record clip.
From energy to aviation to entertainment, Chinese investment in the U.S. swelled to a record $6.5 billion last year.
But that's just the beginning of this Chinese "invasion."
According to Rhodium Group, which conducts detailed tracking of Chinese investments in the U.S., new business investments are now on track to top that gigantic figure again in 2013.
"We are in the midst of a structural growth story that will transform the China-U.S. investment relationship from a one-way street into a two-way street," Thilo Hanemann of Rhodium told CNBC.
A major reason behind this investment trend: U.S. technological development.
A December 2012 U.S. Treasury Department Committee on Foreign Investment report said it "judges with moderate confidence that there is likely a coordinated strategy among one or more foreign governments or companies to acquire U.S. companies involved in research, development, or production of critical technologies for which the United States is a leading producer."
A finger wasn't directly pointed at China, but the inference was clear.
"Chinese companies are looking for management prowess and technology upgrades when they make acquisitions," Ben Cavender, a senior analyst at China Market Research Group, told The Wall Street Journal.