Current Gold Prices
Article Index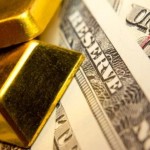 Watch for the gold spot price - the price of gold for immediate delivery - to make dramatic moves as the Federal Open Market Committee (FOMC) meets this week.
It has already had a volatile morning ahead of the meeting's Tuesday kickoff.
Here's what the current gold prices did this morning, and the two big policies to watch coming out of the Fed meeting that will move the yellow metal this week….