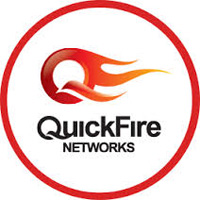 Stock market today, Friday, Jan. 9: Good morning! Stock market futures Friday morning forecast a 31-point gain from yesterday's close. On Thursday, the Dow Jones rallied 323 points on expectations that the European Central Bank will take more aggressive action to stave off deflation and debt crisis, coupled with swirling optimism for the U.S. economy.
Today will center on jobs, jobs, and more jobs. This morning, the December jobs report indicated that the U.S. economy added 252,000 jobs last month, surpassing consensus expectations of 240,000. As a result, the U.S. unemployment rate slipped to 5.6%.
While that may fuel a short-term surge in the markets, investors remain cautious about the Federal Reserve's desire to raise interest rates this year. In a speech yesterday, Minneapolis Fed President Narayana Kocherlakota said that the central bank should not increase rates in 2015; however, he is not a voting member of the FOMC this year. That sentiment was followed by voting-member Charles Evans. The Chicago Fed President told a CNBC audience this morning that the U.S. job markets have shown strong growth. But, he said, he'd like the central bank to wait until 2016 to raise interest rates.