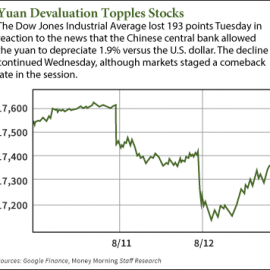 Stocks tumbled again early today (Wednesday) after a second round of yuan currency devaluation by the Chinese central bank.
The Dow Jones Industrial Average fell as much as 250 points, or 1.5%, in Wednesday morning trading. That decline followed a 193-point loss (1.1%) Tuesday.
And it raises the question of whether the yuan devaluation will trigger a broader U.S. stock market crash.