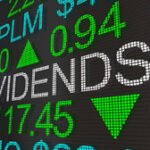 More than 2.25 million Americans became millionaires in 2020, thanks to powerful bull runs in stocks, real estate, crypto, and other assets.
All that new money needs to go somewhere, and Shah Gilani's picked what he thinks will be the best stock to play that trend.
But that's only one of the reasons the stock pays a 9.6% dividend… .