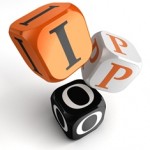 The calendar is loaded again this week, as eight new IPOs come to market. We've now seen 35 initial public offerings since Alibaba Group Holding Ltd. (NYSE: BABA) stock hit the market on Sept. 19.
The biggest IPO to watch this week is Zayo Group Holdings (NYSE: ZAYO). The stock is coming to market on Friday, and the fiber-optic company will raise roughly $650 million.
But that's not the only deal to watch this week. In fact, this week's new IPOs should raise more than $1.8 billion combined.