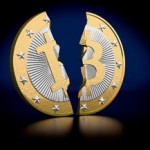 The headlines were filled with the news last week about eBay's plan to spin off its PayPal unit as a publicly traded company in 2015.
Coverage points to a similar obvious fact: That the spin-off comes months after a highly publicized suggestion by Carl Icahn that was brushed off.
To be clear, I'm a big believer in this spin-off, for a number of reasons.
But the truth is, the really big story here - and all the profits that will come with it - was missed. Until now... Full Story