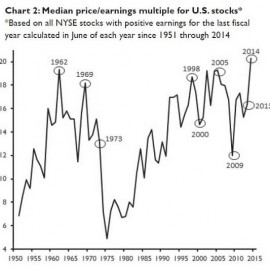 The Shanghai Composite Index soared by 8% last week to its highest level since 2008 and is up about 130% over the last year.
The Shenzhen Composite Index jumped by 12% last week and is up 166% over the same period and is now trading at 66x earnings according to Bloomberg, three times the level of the Shanghai Index.
How do you spell "bubble" in Chinese?