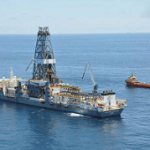 The U.S.-Chinese accord on climate control may have grabbed headlines last week, but the trade pact signed between China and Australia is likely to have a much bigger impact.
In the shadows of the G20 meeting in Brisbane, Canberra inked a free trade agreement with Beijing that will see tariffs on all resources and energy products removed within two years.
By agreeing to the deal, Australia will now reap the benefits of zero tariffs on major exports like iron ore, gold, crude oil, and liquefied natural gas (LNG).
But that's not the only upside "Down Under."