Your Advisors
Dr. Kent Moors
- Money Morning - Only the News You Can Profit From.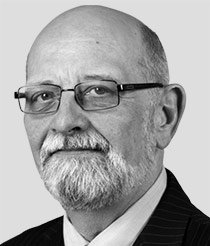 Dr. Kent Moors
Kent is an internationally recognized expert in oil and natural gas policy, risk management, emerging market economic development, and market risk assessment. He serves as an advisor to the highest levels of the U.S., Russian, Kazakh, Bahamian, Iraqi, and Kurdish governments, to the governors of several U.S. states, and to the premiers of two Canadian provinces. He's served as a consultant to private companies, financial institutions and law firms in 25 countries, and has appeared more than 1,400 times as a featured radio-and-television commentator. He appears regularly on ABC, BBC, Bloomberg TV, CBS, CNN, NBC, Russian RTV, and the Fox Business Network. Kent is also a professor in the Graduate Center for Social and Public Policy at Duquesne University, where he directs the Energy Policy Research Group. A prolific writer and lecturer, his six books, more than 750 professional and market publications, and over 250 private/public sector presentations and workshops have appeared in 44 countries. He makes specific investment recommendations in his newsletter, the 
Energy Advantage
. For more active investors, he issues shorter-term trades in his 
Energy Inner Circle
. And Kent's exclusive 
Micro Energy Trader
is a "swing for the fences" service that targets micro-cap energy stocks. 
Oil & Energy Investor
is Kent's e-letter, where he delivers the latest energy news from his travels around the world in his role as a consultant for major companies and governments.
Read, Watch & Share Dr. Kent
Dr. Kent'S LATEST HEADLINES
Click here to read more stories