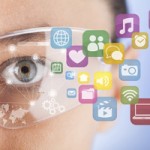 Money Morning's Chief Investment Strategist Keith Fitz-Gerald first told his readers about the incredible profit opportunity in the human augmentation market in October 2014.
Since then, it has provided some of the fastest-growing stocks on the market. And Fitz-Gerald sees the run continuing for years.
"No matter how many times I review the data or I rearrange the puzzle, this is THE trend of the next decade," Fitz-Gerald said.