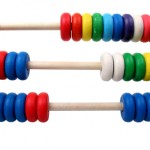 I got my start studying economics at UCLA. That started me on a career that's lasted for more than 30 years, trading equities, bonds, commodities, currencies, derivatives, and real estate. It continues to be a great, rewarding career and it's afforded me a wonderful lifestyle.
No one is born with a mastery of these fields. It takes careful study and years of experience before one gets a real grasp of economics, money, and the markets.
But you have a great head start.
We live in the Information Age. There are hundreds of financial and business news outlets. Discount brokerages have opened up everywhere, putting the power directly in the traders' hands. The Internet offers a huge body of knowledge and opinion on investing, markets, and money.
All of this - and more - is available to each of us. But I've been wondering why there aren't more successful investors or traders. Then, in an "Ah-ha!" moment the other day, I realized why: No one teaches you how to "fish" the markets!
You know the old saying... Feed a man a fish and you feed him for a day; teach a man to fish and you feed him for a lifetime.
That's just what I'm going to do. Starting today, and continuing on, I'm going to use our Insights & Indictments space to give vital insights on mastering the markets.
You'll have the benefit of more than 30 years of experience and success in the palm of your hand. You will be the master of your own destiny.
Your first lesson starts with money. Here's what everyone absolutely needs to know about it.