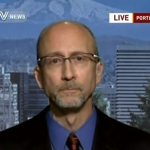 The Group of Twenty (G20) is the premier forum for international cooperation on the most important issues of the global economic and financial agenda. Its summit is set for September 5-6 in St. Petersburg, Russia.
Money Morning's Chief Investment Strategist Keith Fitz-Gerald appears on CCTV America for a G20 meeting preview.
Keith discusses what he thinks will be the hot topics, including global employment, Abenomics, and the potential for trade wars.
Get ahead of the curve by listening to Keith's full analysis of what will likely unfold in the G20 meeting, in the video below: