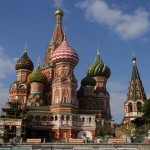 While Russia fights for Eastern Ukraine, for now, it's losing the currency war.
Thanks to a perfect storm of low oil prices, economic sanctions put in place in response to the crises in Ukraine, and capital flight, Russia's been forced to capitulate by abandoning its currency peg.
It's all reminiscent of the financial attacks on Iran and its currency.