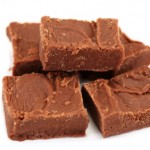 America's about to become more wealthy - on paper, at least.
That's because the way the country's gross domestic product, or U.S. GDP, is measured will change significantly come July 31, enough to boost the closely watched economic barometer by 3%, or $400 billion.
That translates to the equivalent of about $1,500 more worth of goods and services per person in the United States.
The U.S. Commerce Department's Bureau of Economic Analysis claims the changes will allow for more consistent comparisons with data for the economies of other nations.
What the revised U.S. GDP, which will apply retroactively to 1929, will really do is make the country look healthier than it actually is.
What it speaks to in my mind is the oldest of all games: It's administrative whitewash, Money Morning Chief Investment Strategist Keith Fitz-Gerald said. If reality doesn't fit your statistics, you adjust your statistics and say, 'Let's make everybody feel good about what we're doing by readjusting the calculations.'