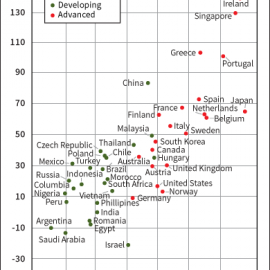 Debt is the proverbial double-edged sword, offering access to costly assets, but sometimes driving overleveraged borrowers into bankruptcy.
Only politicians and some Keynesian economists could convince themselves - along with a good portion of the masses - that more debt is the solution to the world's already crushing levels.
It's gotten so backwards, it's downright scary.