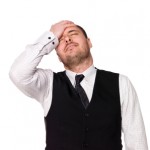 Think of the housing market as a ladder with first-time homebuyers at the bottom and homeowners on the upper rungs, with homes priced higher as you proceed upward.
The first-time homebuyers make it possible for those in the lower-priced homes to sell and move up to costlier homes, which in turn enables the sellers of those homes to move up to costlier homes - and so on.
But amid the housing market recovery - sales of new and existing homes are up and prices have been rising - many first-time buyers are being shut out of the market.
And that has far-reaching implications for the market as a whole, given the role those first-timers play in creating demand from the bottom of the ladder.
"They're the first rung of the ladder," Douglas Duncan, senior vice president and chief economist at Fannie Mae, told Money Morning.