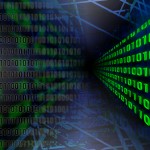 When Minghao, a 12-year old Chinese boy, was playing soccer earlier this year, the seemingly healthy player had no idea he was on the cusp of devastating news.
During the game, he headed the ball; it was a simple maneuver regularly seen throughout any match. The next day Minghao (a pseudonym) woke up stiff, sore, and with a severe aching in his neck.
Doctors examined him and, after tests, delivered the type of news that every parent dreads...
Their son had a malignant tumor known as Ewing's sarcoma in the second vertebra of his neck.
Conventional surgery to remove the vertebra was not a promising option. Recovery would be prolonged and the conventional remedy of inserting a titanium tube, held in place by cement and screws, was especially ill-suited for Minghao. As he grew there was a very real chance the bones around the tube would impede and damage it, creating their own dire set of consequences.
What happened next is one of the most exciting breakthroughs I've come across in my career. It's nothing short of revolutionary and, for the companies involved, an equally awe-inducing investment opportunity... Full Story